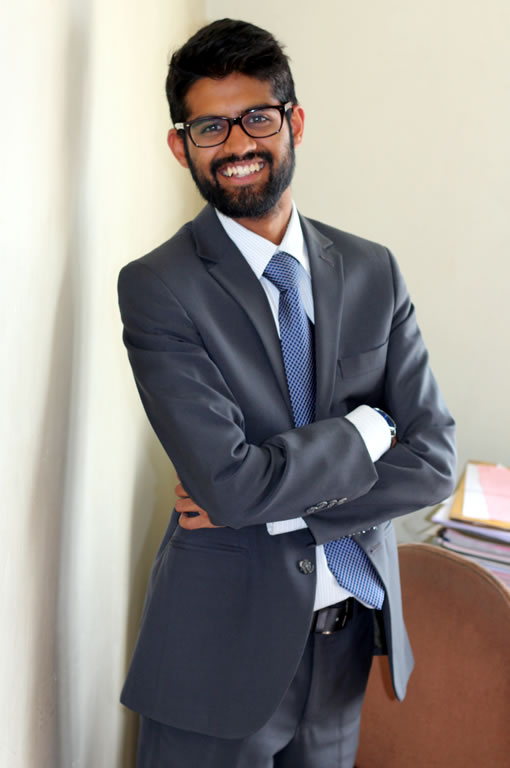 Harshil Shah
LL.B (Hons) (Nottingham, UK), Dip Law (KSL), LPC (UK)
Area of practice

989 views
Harshil Shah joined the firm in March 2011 as a trainee lawyer in the Litigation & Debt Recovery Department and became an Associate in the said Department after his Admission to the Roll of Advocates in January 2014. Before joining the firm, Harshil obtained his LLB (Hons.) from University of Nottingham UK in 2009 and thereafter pursued his Legal Practice Course at the College of Law in London, Bloomsbury. During his time in the UK, Harshil worked at various law firms where he specialized in Dispute Resolution, Mergers & Acquisitions
and Public Companies & Equity Finance.
At Mohamed Madhani & Co. Advocates, Harshil has been heavily involved in all areas of litigation concerning contractual disputes, fraudulent land transactions, Judicial Review matters, Constitutional Petitions, defamation law suits, intellectual property disputes, labour and employment claims, Insurance and Banking litigation, as well as company insolvency and individual bankruptcy matters. Some of the most notable highlights amongst many in his short career so far include: Making a considerable input in the successful defense of a liquidated damages claim of Kshs 25,425,000/= on top of interest being claimed at an astronomical figure of 31% per month in the
High Court of Kenya at Nairobi;
Drafting written arguments towards the successful expunging of a Trademark from the Register of Trademarks; and As a newly-admitted Advocate, successfully arguing in the Court of Appeal of Kenya at Nairobi against the Court granting an extension of time to the Appellant to lodge an appeal.
Apart from working in the litigation sector, Harshil has considerable experience in drafting commercial agreements, sale and purchase agreements for properties, tenancy and lease agreements, company incorporation documents and generally reviewing commercial documents for compliance purposes
Contact Me